Legal
Assistance
Are you a San Francisco tenant who is being evicted? Get free legal help now!
Rental
Assistance
Are you a tenant behind on your rent? Get financial assistance to help you stay in your home!
Read our petition to local leaders demanding that eviction proceedings stop right now to focus our attention on fighting the coronavirus (COVID-19).
Impact by the numbers
(FY 2018-2019)
5644
individuals seen in our clinic.
2430
households received legal services.
$710K
dispersed for housing support.
98%
success in preventing homelessness.
San Francisco's Housing Crisis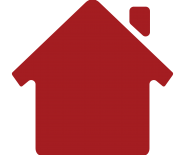 San Franciso is ground zero of the national housing crisis. Cost of rent has skyrocketed in San Francisco in recent decades, but income has lagged far behind. More than 75% of San Franciscans have historically been renters, and yet over 50% of families in the Bay Area are considered to be "rent burdened," paying more than 30% of their income in rent.
Since our founding in 1996, EDC has been the leader in innovative, direct service responses to our housing crisis. We were one of the first organizations in the nation to combine rental assistance; legal assistance in an eviction; and advocacy for shelter clients, all under one roof. In response to the growing number of evictions and victims of the housing crisis, San Franciscans voted to become one of the first cities in the nation to guarantee legal representation to any tenant facing eviction (regardless of race, ethnicity, gender, income, or any other distinguishing criteria). EDC was selected as the lead partner for this project, Tenant Right to Counsel, and we are proud to work with our partner Legal Service Orgs (LSOs) to implement Tenant Right to Counsel for San Francisco in 2020 and beyond.