PLEASE NOTE: There are important changes to the eviction process, court procedures, and EDC's services due to COVID-19. If you have an existing eviction case, court closures most likely mean that your court dates and deadlines have been postponed. To learn more about the 90-day stay of Unlawful Detainer cases and details about San Francisco's 30 day halt to residential evictions, start here.
Hay cambios importantes en el proceso de desalojo, los procedimientos judiciales y los servicios de EDC debido a COVID-19. Si usted tiene un caso de desalojo existente, el cierre de la corte probablemente significa que las fechas de corte se han pospuesto. Para obtener más información sobre la estadía de 90 días de casos de retencion ilicita y detalles sobre la detención de 30 días de San Francisco para los desalojos residenciales, comience aquí.
請注意:因為COVID-19病毒造的緊急情況,逼遷訴訟的過程,法庭的運營,和EDC的服務都有很大的變化。如果您現在有逼遷/驅趕的案件,因為法庭目前關閉,您的上法庭日期最有可能推遲了。如果想更了解舊金山的30天逼遷停止和逼遷案件的90天的推遲,請點擊這裡 start here.
English
​EDC COVID-19 Operations
Our New Office Address
976 Mission St, 1st Floor
San Francisco, CA 94103
Drop In Hours
Monday, Tuesday, Wednesday, Friday:
10-11:30am and 1-2:30pm
We look forward to assisting you in person!
Outside of these hours,
please contact us by phone or email:
Legal Services
If you have received a Summons & Complaint or have been served a notice to quit, call the legal assistance line at (415) 659-9184 or email us at legal@evictiondefense.org.
Rental Assistance
If you need help with back rent, please call the RADCo intake line at (415) 470-5211 or email us at edcradco@evictiondefense.org
Shelter Client Advocacy
If you need assistance with a Denial of Service or an issue at a City-funded homeless shelter or transitional housing site, drop by during the above drop in hours or contact us at (415) 669-0284 or via email us at sca@evictiondefense.org
You may also visit SFServiceGuide.org for guided help on eviction-related issues during non-business hours.
Summons & Complaint
IF YOU HAVE NOT RECEIVED ONE OF THE ABOVE AND STILL REQUIRE ASSISTANCE CALL
En Espanol
​EDC COVID-19 Operaciones
Si ha recibido una Citación y Demanda (ejemplo aparece a continuación) o se le ha entregado una notificación que contiene alegaciones de molestia, llame a nuestra línea de asistencia legal lo más pronto posible.
PARA CLINICA (ASISTENCIA LEGAL)
LLAME AL (415) 659-9184
o
CORREO ELECTRÓNICO: ​legal@evictiondefense.org
PARA RADCO (ASISTENCIA DE ALQUILER)
LLAME AL (415) 470-5211
o
CORREO ELECTRÓNICO: ​EDCRADCo@evictiondefense.org
DEJE SU: NOMBRE, NÚMERO Y DIRECCIÓN
Ejemplo de una demanda de desalojo
SI NO A RECIBIDO UNO DE LOS ANTERIORES, PUEDE LLAMAR:
Causa Justa: Just Cause for tenant counseling support at (415) 487-9203
Housing Rights Committee (Comité de Derechos de Vivienda):
San Francisco Tenants' Union (Unión de Inquilinos de San Francisco): (415) 282-6622
简体中文)
​EDC COVID-19 健康與安全措施
如果您收到Summons & Complaint逼遷/驅趕訴訟(如下圖所示),請盡快致電我們的法律援助專線:
電話 (415) 659-9184
電子郵件: legal@evictiondefense.org
如果我們可以提供經濟協助服務,請與我們聯繫:
電話: (415) 470-5211
電子郵件:EDCRADCo@evictiondefense.org
請在留言裡提供您的名字,電話號碼,地址,然後打電話的原因。
我們會盡快回您的電話。謝謝,請保重。
样品投诉
Legal
Assistance
Are you a San Francisco tenant who is being evicted? Get free legal help now!
Rental
Assistance
Are you a tenant behind on your rent? Get financial assistance to help you stay in your home!
Read our petition to local leaders demanding that eviction proceedings stop right now to focus our attention on fighting the coronavirus (COVID-19).
Impact by the numbers
(FY 2018-2019)
5644
individuals seen in our clinic.
2430
households received legal services.
$710K
dispersed for housing support.
98%
success in preventing homelessness.
Our Work Through the Stories of Our Community
San Francisco's Housing Crisis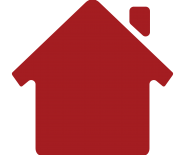 San Franciso is ground zero of the national housing crisis. Cost of rent has skyrocketed in San Francisco in recent decades, but income has lagged far behind. More than 75% of San Franciscans have historically been renters, and yet over 50% of families in the Bay Area are considered to be "rent burdened," paying more than 30% of their income in rent.
Since our founding in 1996, EDC has been the leader in innovative, direct service responses to our housing crisis. We were one of the first organizations in the nation to combine rental assistance; legal assistance in an eviction; and advocacy for shelter clients, all under one roof. In response to the growing number of evictions and victims of the housing crisis, San Franciscans voted to become one of the first cities in the nation to guarantee legal representation to any tenant facing eviction (regardless of race, ethnicity, gender, income, or any other distinguishing criteria). EDC was selected as the lead partner for this project, Tenant Right to Counsel, and we are proud to work with our partner Legal Service Orgs (LSOs) to implement Tenant Right to Counsel for San Francisco in 2020 and beyond.